Penulis: Surianto Rustan.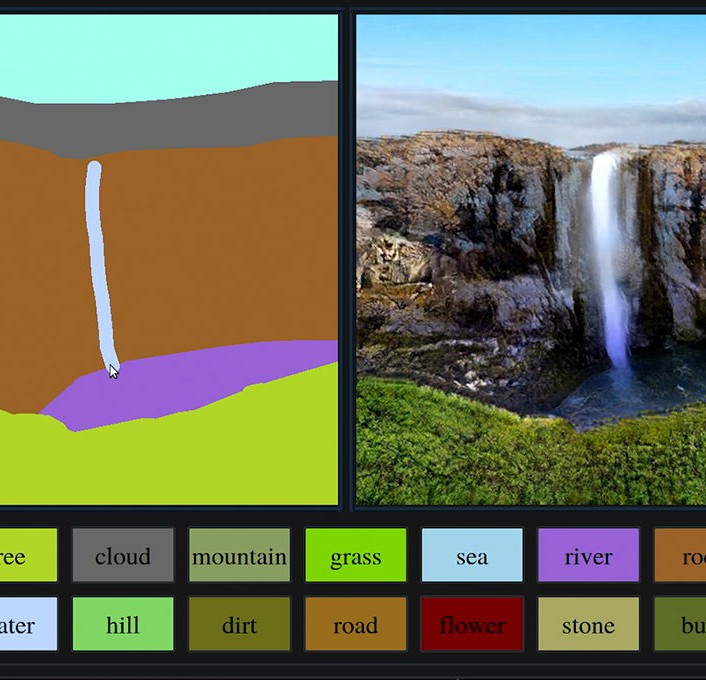 Para peneliti di perusahaan NVIDIA mengembangkan sebuah aplikasi deep learning yang dapat mengubah gambar kasar menjadi pemandangan/lansekap yang realistis dalam seketika! Aplikasi ini dinamakan GauGAN – menyadur dari nama pelukis terkenal Paul Gauguin.
Kita tinggal menggambar bentuk sederhana misalnya lingkaran, lalu memilih dari menu objek apa yang diinginkan (gunung, langit, pohon, dll), GauGAN akan mengisinya dengan tekstur, warna, bayangan, pantulan, dan properti alami objek secara otomatis!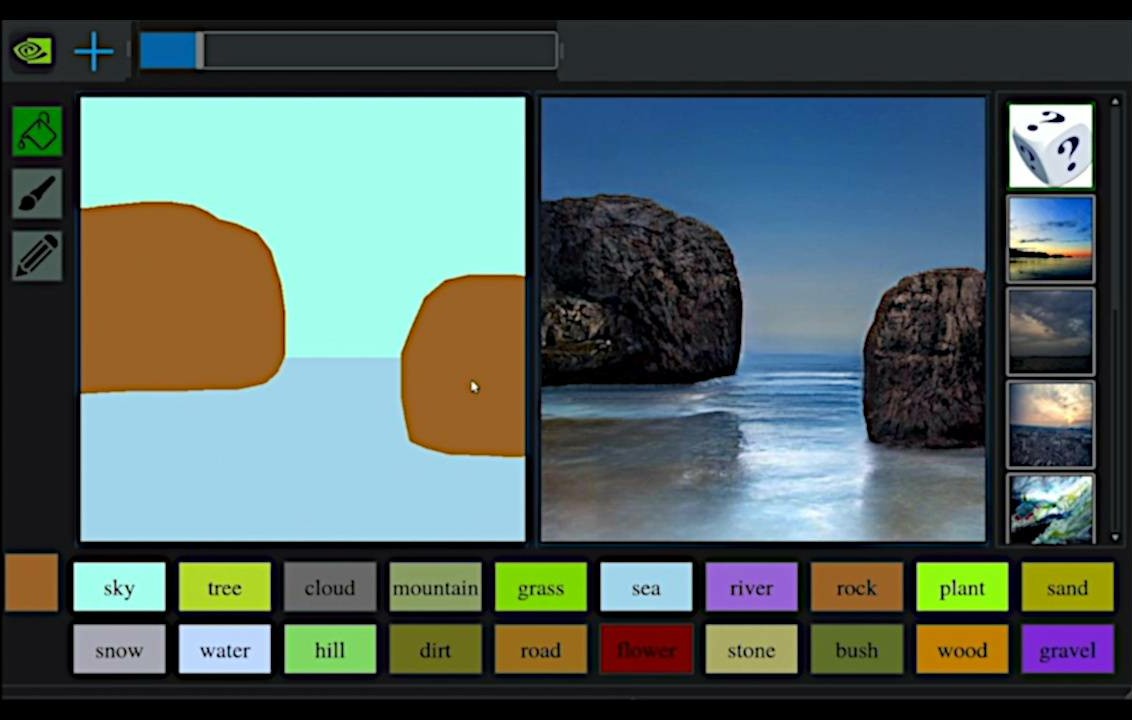 Aplikasi tersebut telah dilatih mengingat jutaan gambar pemandangan, dan akan memproses berdasarkan apa yang sudah dipelajarinya dari gambar-gambar asli itu. Ini akan memberi manfaat besar bagi arsitek, perencana kota, pengembang game, dll.
GauGAN menjadi bukti nyata yang sudah hadir di depan mata: kehebatan teknologi machine learning yang bisa menggantikan kerja manusia. Jelas ini menjadi tantangan bagi desainer lansekap dan desainer lainnya seperti grafis/DKV.
Menghadapi tantangan ini (dan tantangan lainnya di masa depan yang akan semakin dahsyat), Rob Girling konsultan desain Artefact, pernah mengatakan: "An AI-powered tool can automatically provide 100 variations of a layout. …If you're a visual designer, it's time to diversify." Diversify yang dimaksud Girling adalah: memperluas/menambah keahlian lain.
Bagaimana menurut Anda?
___
Referensi:
https://blogs.nvidia.com/blog/2019/03/18/gaugan-photorealistic-landscapes-nvidia-research/
_____
Kalau mau share konten ini, baik sebagian maupun seluruhnya boleh saja, asal menyertakan nama penulis & referensi. Terima kasih atas pengertiannya.