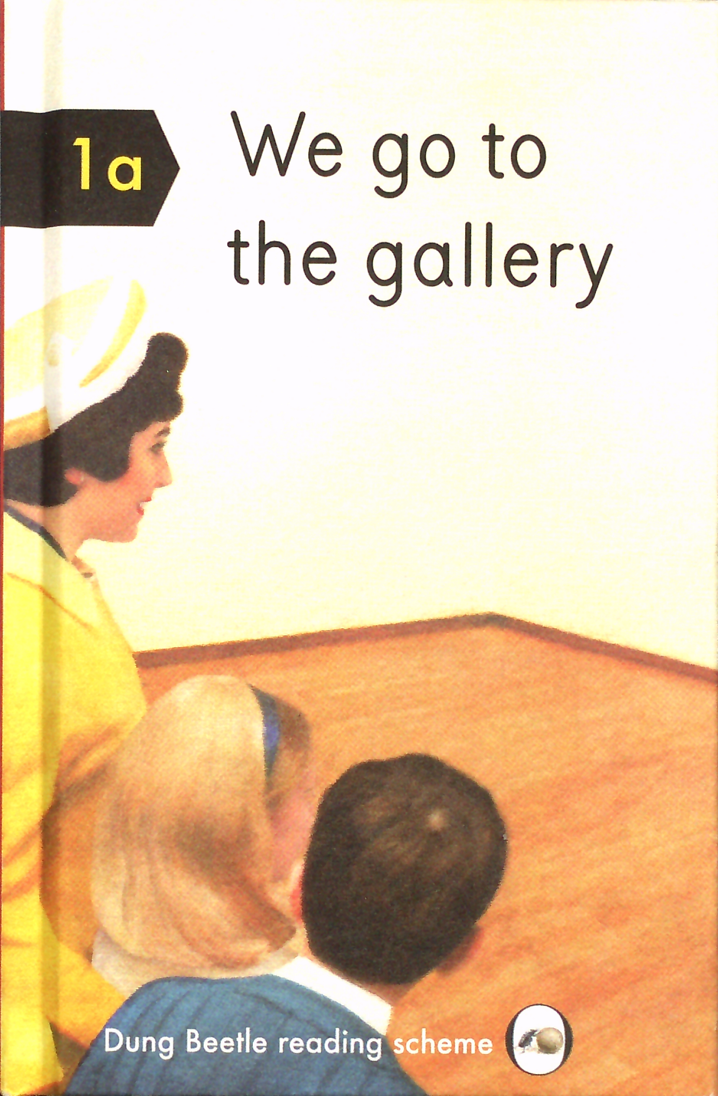 Penulis: Miriam Elia.
Penerbit: Dung Beetle Ltd.
Tahun: 2015.
Ukuran 4.8 x 0.2 x 7 inch.
Jumlah halaman: 46.
ISBN-10: 0992834910.
ISBN-13: 978-0992834913.
Penulis ulasan: Surianto Rustan.
___
Sekilas melihat cover buku ini, kita akan menyangka ini adalah buku anak-anak. Tapi begitu membuka isinya, belum tentu juga kita akan mengerti maksudnya!
"We Go To The Gallery" memang bukan buku mainstream yang bisa dikonsumsi oleh pembaca umum. Ini adalah parodi dari buku jadul pelajaran membaca anak-anak di Inggris tahun 1960-an.
Gaya visualnya seperti buku anak-anak, tapi teksnya dewasa, dengan cerita seorang ibu yang mengajak anak-anaknya masuk galeri seni. Pertanyaan sang anak yang polos dijawab oleh sang ibu dengan konsep-konsep filsafat dan seni yang dalam.
Hasilnya adalah sinisme dan ironi yang super kocak. Contohnya pada saat melihat karya seni berupa ruang kosong, anak-anak bingung, lalu ibunya berkata: "tidak ada apa-apa di ruangan ini karena Tuhan telah mati."
"God is dead" adalah ungkapan Friedrich Nietzsche, filsuf Jerman, bahwa era pencerahan (Enlightenment) yang terjadi di abad 19 telah melenyapkan kemungkinan akan keberadaan Tuhan.
Tiap membalik halaman buku tersebut, kita akan mendapati kejutan yang tak terduga. Bagi penyuka filsafat, ini menjadi refreshing yang unik sekaligus menyegarkan.
Highly recommended.
_____
Kalau mau share konten ini, baik sebagian maupun seluruhnya boleh saja, asal menyertakan nama penulis & referensi. Terima kasih atas pengertiannya.